So we had the lovely Svan High chair bought generously off our registry. It is gorgeous, but it is a piece of crap. The bolts fall off and the tray slopes. I have to re-configure everything every day and the tray is sloping down and the food is falling off AGAIN. It is also IMPOSSIBLE to clean. Gross food down in the grooves and bolts all the time, ugh. And for $300, not cool. So I decided to return it and go with the IKEA Antilop which has great reviews, easy to clean.. and $25! Unfortunately, I returned the Svan (yay Buy Buy Baby, you guys are awesome) but now IKEA has been out of stock of the Antilop all month at all locations anywhere near me. Hmm.. Isn't this what happened with the IKEA crib I was going to get, and that is how I ended up with the expensive Argington? (By the way, I LOVE the Argington crib and am so glad I didn't get the IKEA)
Now Smooshie is eating in his walker which has a tray, but he rolls around the apartment while he eats and gets food everywhere, so we need a new highchair STAT. We are also on a super limited budget right now. What to do?
1. Wait for IKEA highchair
2. Put credit toward Stokke Tripp trap (which we should have bought in the beginning) but is even more expensive with all the ad ons.
3. Get hideous other high chair that is less expensive.
The Svan, too good to be true..
The Stokke Tripp Trapp, tried and true but expensive (up to $400) - especially once you add the chair rail, cushions and tray.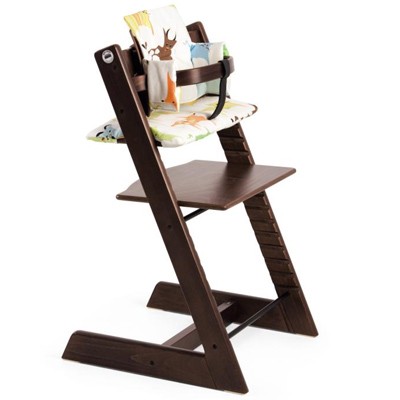 Bloom Nano is cute and only $170, but the reviews are so-so..
The elusive IKEA Antilop
Any advice? I will mull this over.